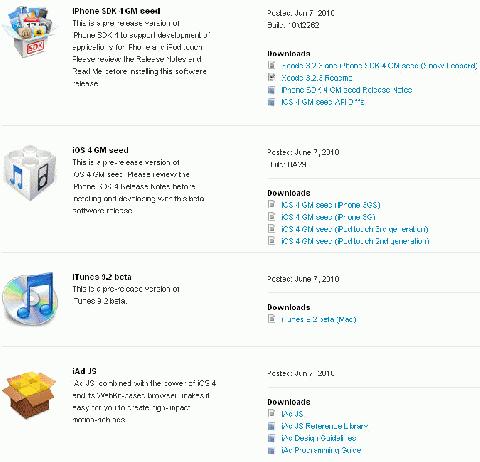 iPhone SDK 4 GM seed requires Mac OS X v10.6.2 or later.
Developers may start submitting iOS 4 applications to iTunes Connect on June 10, 2010.
iPhone SDK 4 GM seed, iOS 4 GM seed, and iTunes 9.2 beta are pre-release software and are considered Apple Confidential Information.
Please back up your data prior to installing the pre-release version of iTunes.
iPhone Dev Center http://developer.apple.com/iphone/