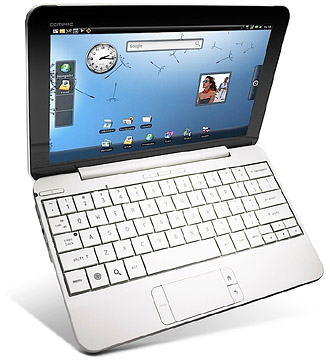 HP's latest effort in the world of mobile computing has resulted in the new Airlife 100 Smartbook that is powered by Google's Android OS, where it has a 1GHz Qualcomm Snapdragon processor running underneath the hood, alongside a 16GB SSD, 3G and Wi-Fi connectivity as well as a 10.1" 1,024x600 pixel resolution TFT touchscreen display.
Apparently, the Airlife 100 comes with a 12-hour battery life which can last for up to 10 days in standby time.
HP will offer this with Telefonica as it hits markets in Europe and Latin America under mobile broadband service plans.
Related links: